Scaldaqua Plus
Wall heater with low gas emission of NOx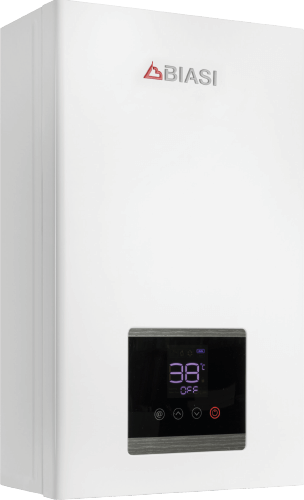 PERFORMANCE 80,5%

30 kW

DOMESTIC WATER

2,7 ÷ 16,0 L / min (DOMESTIC HOT WATER PRODUCTION)

NATURAL GAS / LPG

ENERGY RATING
Data referred to the 16S model
Documentation
Request info
It is available in 13 kW, 14 kW, 16 kW versions with very compact dimensions.

Energy saving
This product is made with advanced technologies called Strengthened Combustion (enhanced combustion) and Forced Combustion (enforced combustion). These two patents allow to use at best the thermal energy with high operational efficiency.

Ease of use
Thanks to the digital panel control with a large display, the user can communicate with the boiler easily and conveniently.
Intelligent microprocessor control system
The main component of Scaldaqua Plus is one of the most advanced mechatronic technologies currently available. The CPU chipset can automatically analyse and quickly set the optimal parameters for the operation, according to various data such as the amount of running water, the pressure, and the actual water inlet temperature.
Set the temperature with a touch
Simply touch the digital display to set the required temperature. The water temperature can be set between 35°C and 65°C, in order to satisfy different requirements with maximum ease of use.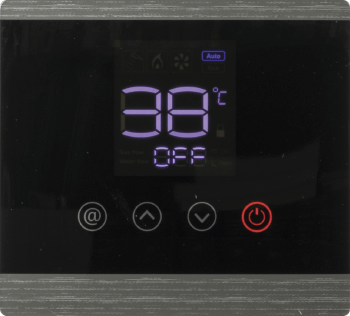 Digital control to automatically keep the outlet water temperature constant
This function continuously checks the temperature of the outlet water by means through a sensor and transfers the data to a microprocessor. This adjusts the amount of gas, and water supplied to keep automatically the outlet water temperature constant according to the value set by the user and the actual inlet water temperature.
Multiple safety protections
This product has various safety protection, such as:
Self-control system protection
Auto-shutdown protection
Overheating protection
Protection against accidental power failure
Fan failure protection
Electrical overload protection
Current leakage protection
Protection against excessive wind pressure
Protection from excessive temperatures
Timed protection
"Al" Intelligent Artificial Memory Function
When it is restarted, the gas water heater can operate at the last previously set temperature. There is no need to set the temperature again: a great practical application of the ergonomics idea.
Documentation